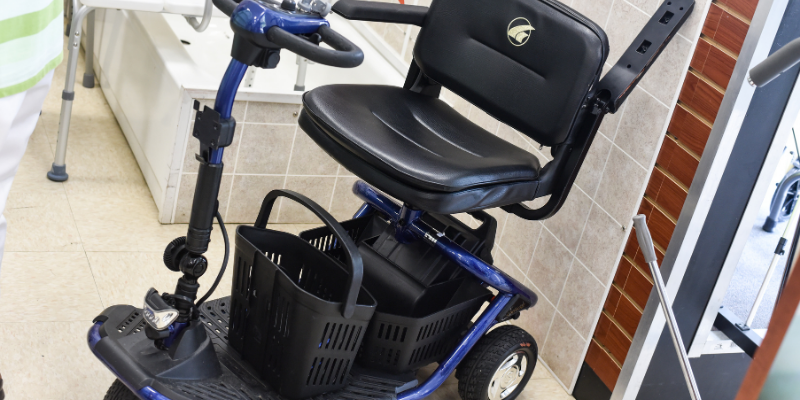 If you're looking for a way to get around and remain independent as you age, investing in a mobility scooter is a great decision. Whether you need it to get around town or want a scooter that has off-road capabilities, the following two scooters are bound to satisfy and meet your unique needs.
This is the scooter for you if you want to explore the great outdoors. Not only is it high-performance, but it has comfort features that make your ride an enjoyable experience. Other important features include:
Full lighting package
Ultrabright LED rear lights
Four-wheel independent suspension
Top speed of 8 mph
24-mile range
Two bottle holders
Another great feature of this mobility scooter is that it has a 400-pound weight capacity, meeting the needs of bariatric users, too.
There are two different options when it comes to color – Red and orange. For a better look, click here and scroll down to see the colors.
The Golden Avenger makes getting over nature's most challenging terrains a breeze. The rugged outdoor maneuverability allows for a smooth ride while also remaining durable and stylish. Some of the important features include:
Full lighting package
Auto light key switch
4-way flashers
Top speed of 7 mph
Oversized tires
Flip-up armrests
Extra roomy seat
For bariatric users, this is a great option since the weight capacity is 500 lbs.
The color options include red and silver. To see pictures of the colors, click here and scroll down to see examples.
If you have any further questions about these two mobility scooters or other scooters on our website, please feel free to contact us. We're happy to help!