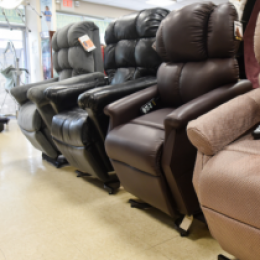 February 3, 2020
Categories: Golden Technologies, Lift Chair
Get around your home on your own terms. There are many different types of lift chairs that can provide the comfort you deserve with the functionality you need. Here are some of the favorite models that we carry. Imagine which one you can see yourself...
Read More
February 3, 2020
Categories: General, Healthy, Stay Active
"When you come to the end of your rope, tie a knot and hang on," stated Franklin D. Roosevelt. We are always amazed at the perseverance that those with cancer and their loved ones have. That's why we want to take the opportunity to talk about how...
Read More