White Glove Customer Service, Always.
At Merrick Surgical Supplies & Home Care, we strive to serve as your resource for all things home medical equipment and supplies for you and your loved ones' quality of life. Through our expert team and dedication to providing customer service worth talking about, we are here to help you take care of yourself and your loved ones. From the moment you speak with us or step into our showroom, you are treated with respect, patience and given the kind of personalized, one-on-one service that you deserve.
---
What Is White Glove Service?
You're not just another customer with us. Not only do we perform a needs analysis to help you select the most appropriate product for your unique needs, but we follow up to ensure you're doing okay, know how to use your new equipment and supplies and are getting the support you need.
Whether you're recovering from injuries and require special equipment or are in need of supplies to make the healing process easier, we can help. Take a look at some of the services we offer to help you enhance your life:
Wide selection of high-quality DME products
Friendly smiles and a professional staff
Years of experience in the industry
Spacious, premier showroom
Experienced repairs on all equipment
White glove delivery
Highest level of customer care
Our staff is committed to working closely with you in taking care of your family and are always here to help. We invite you to give us a call or stop by our store for a great experience!
---
White Glove Delivery
At Merrick Surgical Supplies & Home Care, we offer white glove delivery to each and every customer. What does that mean? We don't just drop off your equipment, our experts empty the room, install the equipment, set it up and make sure it is working properly. We have a licensed, insured and fully bonded team of industry professionals available to consult you, repair and recommend solutions.
We know how difficult it can be adjusting to changes and new equipment, which is why you can lean on us for support. Our team instructs you, your caregiver and your loved ones on how to use it so you feel comfortable and secure!
---
We Repair & Service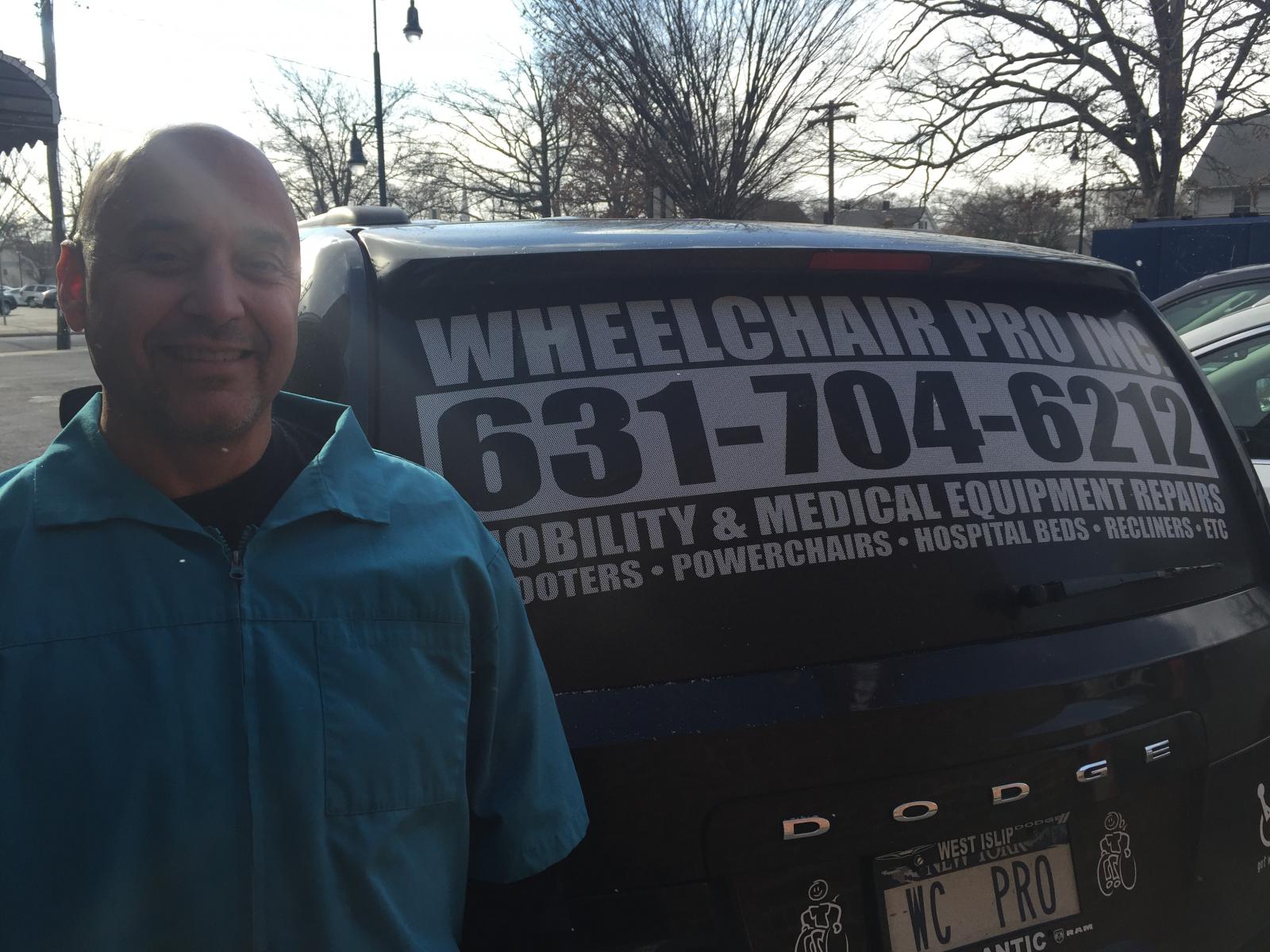 Merrick Surgical is dedicated to improving our customer's quality of life by providing in-home repair service. We help individuals dependent on power wheelchairs and scooters maintain a life of mobility with our nationwide repair services.
---
We replace, service and repair:
Batteries & Battery Chargers
Controllers
Motors
Tires and Wheels
Armrests
Our policy is to service all equipment brought into our store. From wheelchairs and walkers to rollators and transport chairs, whether you're a current or new customer, we're still here to help.
---
Wide Selection of Equipment & Supplies
You want the best for yourself and your loved ones and we want to give that to you. We carry high-quality durable medical equipment and supplies from some of the best manufacturers in the industry. We offer:
Lift Chairs
Hospital Beds
Bath Safety
Wheelchairs
Walkers
Transport Chairs
Rollators
And much more!
If you're looking for a product that isn't in our catalog or carried by Merrick Surgical, give us a call and we'll gladly still help you find what you need. We offer rentals on lift chairs and hospital beds, so you can rent before you decide to purchase! For your short-term needs, we offer emergency and same-day delivery. Ask about it today.