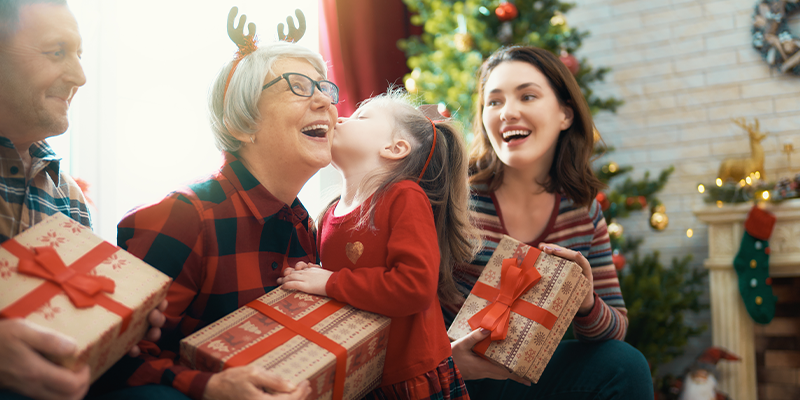 With the holidays approaching, it's time to start to think about gifts to give your loved ones. Your children, niece and nephews might all be easy to shop for but sometimes our elderly loved ones are more challenging. You typically cannot give them the latest toys or trinkets that younger children want. So, if you are wanting some holiday gift ideas that you can give this season, then continue reading.
Puzzles
Puzzles are an effective way to get your elderly loved one's brain thinking as puzzles increase blood flow to the brain, improving their overall mental health. Great puzzles for elderly people can include crosswords or word searches. Sudoku can also be a great way to keep their mind active and improve their memory.
If your loved one is suffering from memory loss, this is not going to reverse it. However, having them complete puzzles can have other benefits for them including improving their vocabulary, speech and can enhance their mental capacities in a fun and exciting way.
Slippers
Elderly people tend to feel a little colder than younger individuals. Therefore, during the winter months, it is important that they stay comfortable and warm and giving them slippers can do this. Along with keeping them warm, slippers can also add extra fall prevention as they can come with grips on the bottom to ensure they stay safe.
Personalized Calendars
Giving your loved one a personalized calendar is a great way to lift their spirits not only during the holidays but also throughout the year. There are many websites out there that allow you to import your own photos and make a collage for each month. You can add photos of special events that occur during that month such as birthdays or anniversaries. Some websites even go as far as to let you write in your own special events that occur to make sure that they do not miss any!
Musical Gifts
If your loved one loves music then giving them their favorite music, merchandise, or a DVD of a live performance of their favorite artist can be a great idea. Record, CD or MP3 players can also make a good gift as it will allow them to listen to their favorite music and lift their spirits. Other ideas for a music-loving loved one can include getting them coasters in the shape of records or CDs or a music-themed cutting board.
The holidays are a wonderful time of the year and worrying about what to give your loved ones should not be a stressor. These few ideas can be just what your elderly loved one needs in order to keep their minds active and their hearts full.