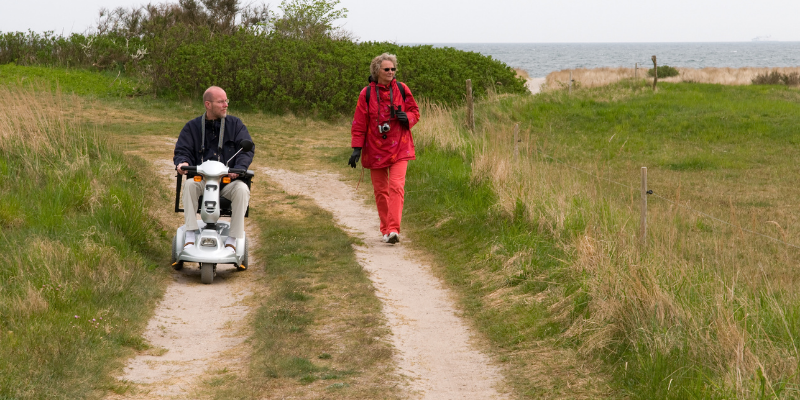 Whether you recently purchased a lift chair, scooter, power wheelchair or something else, it takes time to find the right home medical equipment for you. We want to make sure the equipment you buy will last and provide you with the support you need for years to come. Keep reading to learn when you should get your HME services as well as our promises to you.
Our Servicing Policy
At Merrick Surgical, our service doesn't stop when we sell a product. Whether you're a current or new customer, our policy is to service all equipment that's brought into our store. That includes walkers, wheelchairs, rollators, transport chairs and everything in between. Here are some specific parts we can replace, service and repair in your home:
Armrests
Motors
Batteries & Battery Chargers
Controllers
Tires & Wheels
Things to Consider
When it comes to getting your home medical equipment serviced, there are a few important questions to ask yourself. The answers to these questions play a part in how often your equipment should be serviced.
Do I use the equipment every day?
Is my equipment being used outdoors? How often?
Do I use the equipment gently?
Have I checked my equipment on my own recently?
How Often
Knowing how frequently your equipment should be serviced depends on the points above but also the type of equipment. A good rule of thumb is to have your home medical equipment serviced at least once a year.
How You Can Help
To avoid your equipment breaking down quicker, follow these care suggestions:
If your device has been used in the rain or snow, be sure to wipe it off to prevent rusting
Check the tires of your equipment weekly as they sometimes collect dust and hair that can make smooth mobility more difficult
Assess tire pressure before you use your equipment outside
Double-check for loose nuts and bolts
Replace worn-down cushions and padding when needed
More About Us
Not only do we offer durable home medical equipment and in-home servicing for it, but we also provide white glove delivery. This means when we deliver your products, we empty the room, install it, show you the ropes and make sure everything is working before leaving. Getting used to new HME can be a confusing process which is why we instruct you and make sure you're comfortable with your new purchase.
The key to making your home medical equipment last is to get it serviced and provide proper daily upkeep as we mentioned above. If you have any further questions about our services or want to schedule an appointment, feel free to contact us. We're happy to serve you!