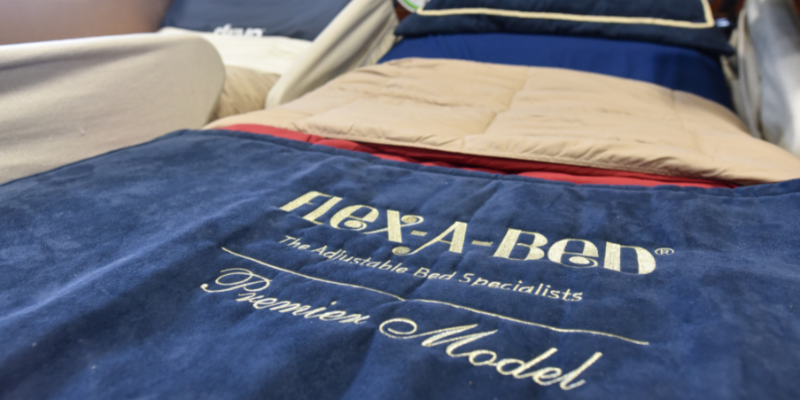 Whether you are buying a bed for yourself or for a loved one, it can be a difficult decision to make. No two people are the same and everyone's needs are different. There are a lot of personal considerations to think about before you decide on the hospital bed. In this blog, we hope to give you knowledge of what to look for, to make sure you buy the perfect hospital bed.
Features
The market today offers a variety of options when it comes to hospital beds. All with different features such as: adjustable height, electric, finishings, side railings, tilting features and more. It's important to ask yourself or the person you are helping about which features they are looking for in the hospital bed to ensure it will be a perfect fit.
Power Features
There are two different types of electric hospital beds. Full-electric and semi-electric. A full-electric bed allows the height of the bedframe, height of the headed and footer to all be adjusted. Semi-electric beds are similar, but the difference is the height of the bedframe is adjustable manually by a hand crank. The header and footer are the only things controlled by electricity.
Size and Weight Capacity
When considering a hospital bed, weight capacity is one of the most important things to consider. Serious injuries can happen if the bedframe collapses due to too much weight. There are bariatric beds designed to hold up to 750 pounds with 48" width. Not only are these beds a great solution for heavier set individuals, but they are great for allowing family members to lie with their loved ones and relax together.
Movement of the Bedframe
If you or your family member has issues getting in and out of bed, or need to have your head or legs raised, an adjustable bedframe could be the best solution for you. There are high-low beds that adjust the height of the bed so that the mattress can be lowered all the way to the floor if needed. If the Trendelenburg position is important to health, there are beds that allow the head and legs to be raised into the position. There are also some that allow the mattress to pivot to allow the user to get in and out of bed easier.
At Merrick Surgical and Supplies we offer two great solutions for hospital beds. We offer three Med-Mizer ActiveCare™ Hospital Beds. Each is a rotating pivot bed that helps to improve mobility, comfort, independence, and safety. Each bed also comes with its own unique feature to fit your needs. The second hospital bed that we offer is the Flex-A-Bed. We carry three different variations of bed. It adjusts to fit your body with the effortless touch of our convenient and easy-to-use remote control. If you have any questions about what bed would be the best for you, contact us today!