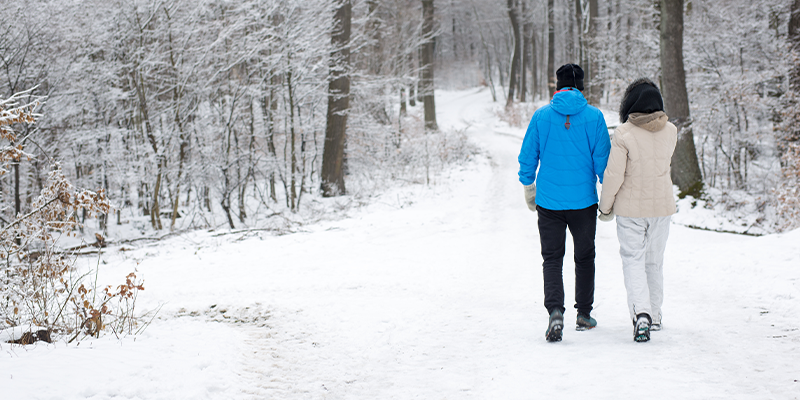 At the start of the new year, many people begin to make their new year's resolutions. Choosing what your resolutions are can be hard, especially as you age. However, just because you are aging and do not feel the need to create any resolutions, there are some that you can try out. If you are interested in learning what those resolutions are, continue reading.
Start A Physical Therapy Routine
A key to reducing aches and pains and increasing your mobility is to start a physical therapy routine and stick to it. As we age, we can lose some of our bone density, have an increased risk of fractures and start to experience balance issues. However, by having a good physical therapy regime, it can help reduce the risk of these problems and make you feel better as you age. Talk with your doctor to see if physical therapy is right for you.
Get Enough Sleep
Even as you age, getting 7-9 hours of sleep is important. Getting enough sleep can help maintain your immune system while also improving your memory and concentration. Many people may have insomnia or trouble falling asleep as they age. In order to combat this, there are a few things you can do. The first is to avoid using your television, cell phone or computer in your bedroom. Others include avoiding caffeine or alcohol in the evening, keeping your bedroom cool, sticking to a schedule and staying active during the day.
Prioritize Regular Exams
Stay on top of your checkups, even if you feel healthy. Annual exams are important for your health as they are a great preventative measure to make sure that you do not have any conditions you are not aware of that are affecting your health.
Evaluate Your Home's Safety
Make sure your home grows with you as you age. The way your home is set up can have an impact on your health as you age. Make sure you eliminate factors that can lead to falls, have good lighting and have any assistive devices you may need. Places to make sure are free from hazards include blocked walkways, cluttered high traffic areas, slippery loose rugs, wrinkled carpets and stairs.
Maintain Your Purpose In Life
Health goals for aging adults do not stop at physical health. It is said that those who are optimists are likely to surpass the age of 85. So, try to manage your stress, relax and focus on your spiritual growth. Sometimes, when people retire, they tend to lose their life's purpose and can become depressed. Some activities you can do to not lose sight of your life's purpose can include keeping a gratitude journal, volunteering, joining or becoming part of a religious organization, surrounding yourself with positive people and embracing aging.
Try out one of these resolutions in the new year. They can help you better your health and even start to prepare yourself to age in place. Beginning this early can lead to peace of mind for you and your loved ones in the future.