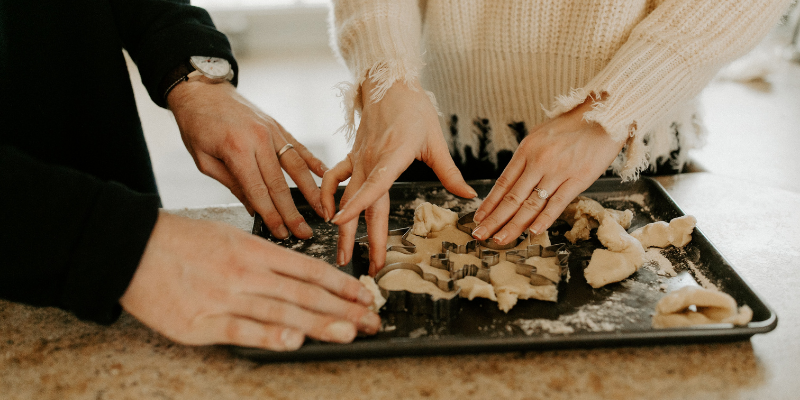 A typical holiday season might consist of a large family gathering, the exchanging of gifts and lots of delicious dishes being passed around the table. This year has been everything but normal, which means our normal holiday get-togethers will look a little different as well. We're here to provide you with some helpful tips for enjoying memorable but safe holiday gatherings.
Things to Consider Before Attending a Gathering
Some people are more vulnerable to sickness and disease than others, so it's important to decide if an in-person gathering is safe. You shouldn't attend gatherings if they aren't with people living in your household if you:
Are included in a "higher risk" group, including older adults, those with medical conditions, individuals with a weakened immune system and others
Have symptoms of or have been diagnosed with COVID-19
Are awaiting your COVID-19 test results
May have been exposed to COVID-19
Helpful Hints for In-Person Gatherings
If your loved ones have decided to do your holiday gathering in person, there are various things to keep in mind and consider when planning.
Limit the numbers: While the CDC doesn't have a recommended number of attendees for gatherings, it should be kept in mind as the more attendees, the higher the risk for infection. If possible, stick with your household or stay 6 feet away from others who are not in your household.
Pick a well-ventilated location: Where you decide to have your gathering is important. If possible, pick an outdoor location or a large space with good ventilation.
Shorten the duration: It's no secret that the longer you're around someone, the greater the risk of spreading an illness is. Keeping the gatherings limited in terms of time is another factor to consider.
Follow safety guidelines during the gathering: Continue wearing your mask, staying 6 feet apart, washing your hands frequently and following other safety measures during the gathering.
Socially Distanced Gathering Ideas
Especially when it comes to being around older family members, avoiding an in-person gathering is the safest option. Here are some ways you can still hold a holiday gathering without being in person.
Invite your loved ones to participate in a holiday-themed parade. Each family can deck out their car in holiday-themed décor while driving by, waving and enjoying socially distanced company.
Each household can make dinner and hop on a video chatting application like Zoom at the same time, enjoying a holiday meal together over video chat.
By downloading the Netflix Party extension in Chrome, you can synchronize a holiday Netflix movie so the group can watch a movie "together."
Send thoughtful gifts and hand-written letters that show your loved ones how much you care for them.
Memorable Gift Ideas
Since not everyone can be with their loved ones over the holidays, sending gifts has become that much more special. The following list includes some gift ideas ranging from more inexpensive gifts to larger gifts.
Homemade card including a heartfelt message and bouquet of flowers
Their favorite holiday baked goods
Card games and board games that they'd enjoy
Pajama set and slippers for comfort around the house
Movie projector to make movie nights even more fun
A lift chair to maximize their comfort and safety while they're spending more time at home
New device such as an iPad or laptop to make video chatting simpler
Whether you're having a physical family gathering or are playing it safe and doing your annual reunion over Zoom, the holidays are the perfect time to show your loved ones how much you care. COVID-19 may have changed our normal way of doing things, but it's all about innovation and creativity! Contact us to learn more about the comfortable and reliable lift chair we sell for a perfect gift idea.