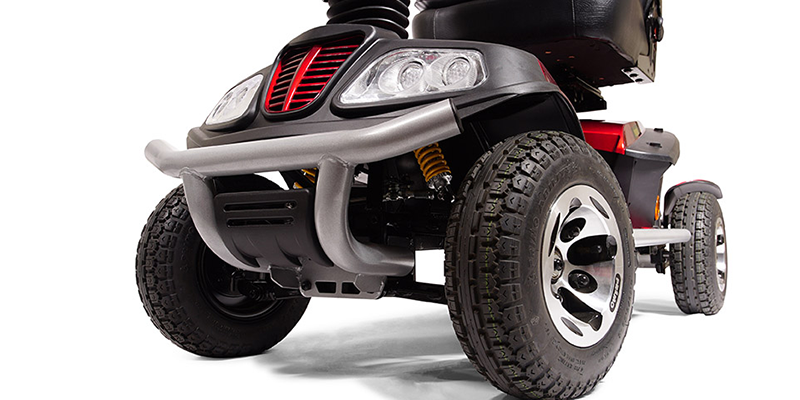 If you own power mobility equipment like a power wheelchair or a scooter, the last thing you want is to constantly pay for repairs or for a whole new mobility aid. That's why it's so important to take steps in order to maintain the quality of your power mobility equipment. Here are some steps you can take to make sure your equipment works properly and lasts longer.
1. Get Familiar with Your Equipment
Before jumping into details, the first step is to make sure you're familiar with what you're using. Check out the operating manual, read the maintenance instructions provided and keep it in a place where you can access it for future reference. Some chairs and scooters have features and parts that other equipment doesn't have, making it important to read the manual even if you've owned something similar before.
2. Battery Maintenance
When it's time to charge your equipment's battery, there are a couple of things to keep in mind. It's smart to keep it fully charged so it has plenty of power to get you around. If possible, try not to drain the battery by more than 80%. If you notice your battery is draining faster than it used to, it might be time for an upgrade.
3. Keep Your Equipment Dry
It's normal for wheelchairs and scooters to face the elements of weather occasionally, especially when you're using it out and about. If your equipment happens to get wet, be sure to dry it off completely. If it unexpectedly starts raining or snowing as you're using it outdoors, you can protect it by covering the power control panel with a plastic bag or something similar.
4. Take Advantage of In-Home Repair Service
It's not easy to find time to drive somewhere for repairs, especially when you have limited mobility. At Merrick Surgical, we want to make repairs as easy and convenient for our customers as possible. That's why we offer in-home repair services whenever you need them.
5. Clean Frequently
A build-up of dirt, food and other things can cause your equipment to wear out faster. At the end of each day, give your equipment a good clean by wiping down surfaces with a damp cloth. Not only does this help prevent wear down, but it also eliminates the possibility of germs on frequently used surfaces like the controller.
6. Keep Tires Inflated
The instruction manual will let you know what pressure level the tires should stay at, so it's important to keep them inflated. Underinflation can cause lots of other problems like your wheelchair wobbling or veering off to the side.
Now that you're aware of how important it is to take good care of your power mobility equipment, it's time to incorporate these tips into your normal maintenance routine. If you're still on the hunt for a mobility aid, visit our online catalog and always feel free to contact us with any questions.