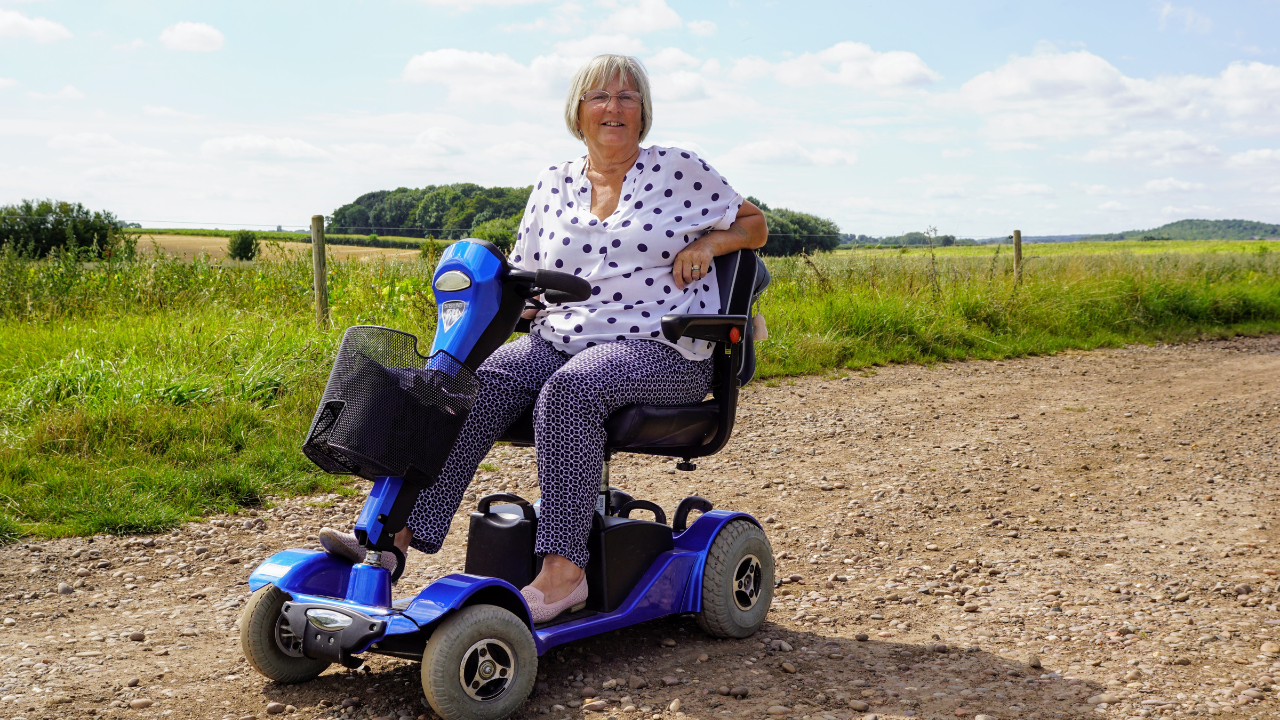 When first starting to use or purchase a mobility scooter, many questions may come to mind. Familiarizing yourself with how the mobility scooter works will help you when making the purchase decision as well as when you first start using the mobility scooter. Caregivers and family members may also have many questions or concerns about their loved ones using a mobility scooter. In this blog we are going to answer some of the most asked questions about mobility scooters!
Question: Do mobility scooters need a battery?
Answer: Yes, most scooters will come with a lead-acid battery and will need to be charged on a regular basis.
Question: What maintenance is required for a mobility scooter?
Answer: General maintenance is common for most mobility scooters. Making sure everything is working properly is important for safety. Inspecting the tires, basic cleaning and inspecting the lights are all things that should be done regularly to maintain the quality of the scooter.
Question: Is a driver's license required to operate a mobility scooter?
Answer: No, you don't need a driver's license to use your mobility scooter. You might have to get approval from a doctor or occupational therapist to ensure that you have the skills needed to operate the scooter.
Question: Am I allowed to drive the scooter in the street?
Answer: In the U.S. mobility scooters are allowed on sidewalks but rules regarding road travel can depend on the state you are living in and the model of your mobility scooter.
Question: Is flying an option with a mobility scooter?
Answer: Yes, it is important to let your airline know ahead of time so they can plan accordingly but you are able to travel with your mobility scooter and transporting your scooter should be free with most airlines!
Question: Can more than one person ride on the scooter?
Answer: This depends on the make of the scooter; some scooters allow for more than one person by adding another seat. If your scooter is designed to only have one person riding, then multiple people should not ride the scooter at one time for safety reasons. It is important to check the weight limit as well to prevent injuries or accidents.
These questions are the most common ones that people might ask when considering buying a mobility scooter. If you have any more questions or are looking to purchase, visit our website or contact us today!