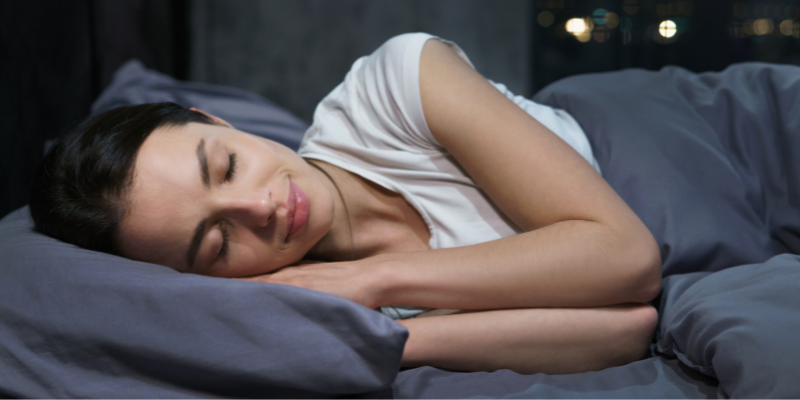 We've all found ourselves lying in bed, staring at the ceiling, and trying unsuccessfully to fall asleep. It's a frustrating feeling and it seems the more you think about falling asleep, the harder it is to actually fall asleep. So, how can you improve the quality of your sleep? Making a few changes to your lifestyle could yield big results in helping you feel more rested. In observance of Sleep Awareness Week, Merrick Surgical Supplies & Home Care has prepared several tips to help you find a better night's sleep.
How Much Sleep Should I Be Getting?
According to the CDC, adults should generally get at least 7 hours of sleep per night. While it's true that you don't need as much sleep as you age, repeatedly losing out of sleep can be detrimental to your overall health. Sleep deficiency can cause a variety of disorders that impact your heart, kidneys and brain.
How the Right Bed Can Improve Your Sleep
Think about it, if you sleep 7-8 hours per night, you're spending roughly one-third of your life sleeping. To make sure you're getting the best quality sleep, you need to invest in a bed that's comfortable for you. Some of the patients we see at Merrick Surgical need specialized beds to improve their sleep. Beds like the Med-Mizer and Flexabed are built to adjust to a position that you find comfortable so you can fall asleep.
How Your Sleeping Position Can Impact Your Sleep
Tossing and turning is a sign that you can't find the right sleep position that allows you to get the best sleep. The important thing to remember is that everyone's optimal sleeping position is different. For example, if you have low back pain, it may be best to sleep on your side in the fetal position. But if you live with neck pain, it may be better to sleep flat on your back. Find the position that works best for you, but just know that it may change from week to week or even night to night.
Merrick Surgical is focused on helping you find the best night's sleep. If you'd like to browse the home care equipment that can help improve your sleep, we invite you to browse our online catalog.