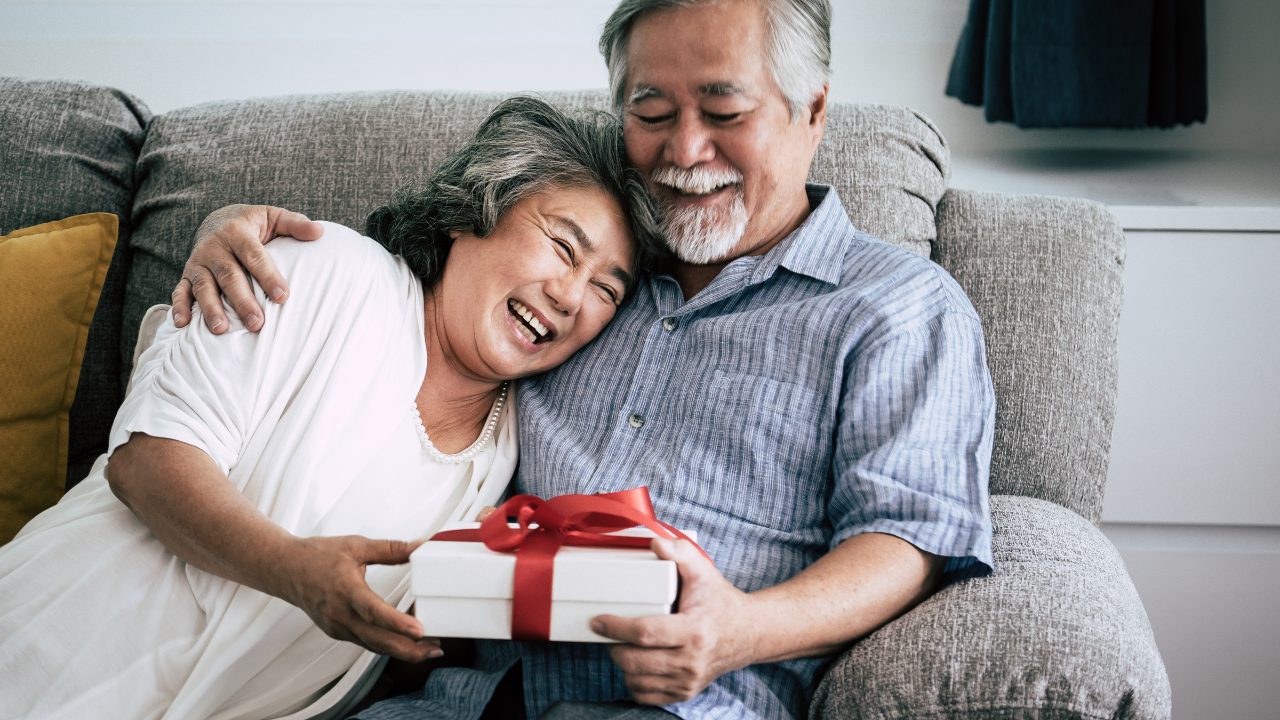 With the holiday season coming up, finding a gift for your loved ones may seem like a difficult task. Knowing which gift to get them that they would actually use can be tricky. Keep reading to see a full gift guide to help you give the perfect gift to any seniors in your life this holiday season!
Technology Gifts
It is used for video calling that has a bigger touch screen and can be used with Messenger, WhatsApp, and Zoom.
This gift could be a great option for seniors that want to stay in touch with friends and family members.
This gift would be able to assist seniors with doing things like setting timers, checking the weather, playing music, and answering questions all hands free.
This can connect to their device and keep them safer in their home.
Sentimental / Keepsake Gifts
A family member would enjoy a custom photo album to keep and is a great option for seniors with dementia or memory loss to help them remember. You can even add a little text or messages to the book to make it more personable.
A memory journal is a great way for seniors to write about their life, keep memories forever and it gives them a fun activity to do!
A photo calendar is great for any senior to use all year long!
Wellness / Useful Gifts
A lift chair offers a stylish, comfortable and safe option for mom or dad to continue aging in place.
Fitness Class
Gifting the seniors in your life with a fitness class will provide them with something fun to do while improving their health at the same time!
There are many options available, and a massager can help with pain and overall health!
Medical alert systems can give you peace of mind knowing that your loved one has a way to call for help in the case of an emergency!
The seniors in your life will most likely love any gift that you give this holiday season. Giving gifts doesn't have to be stressful this year - use these helpful gift options as a guide for you and don't hesitate to contact us if you need help!