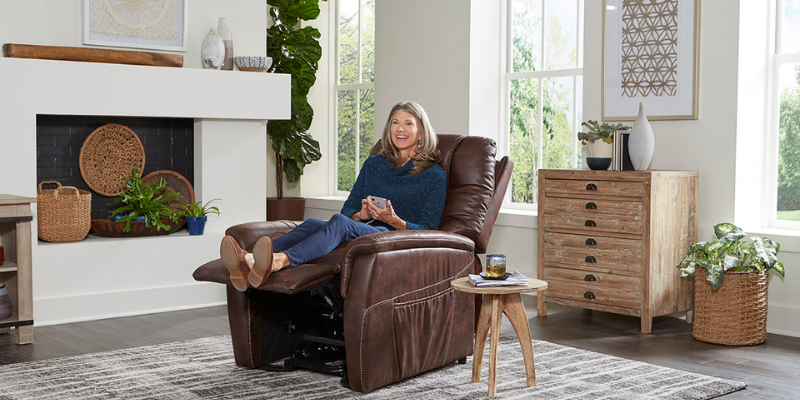 With Mother's Day coming up, it's time to start thinking about the perfect gift for the special mother in your life. Why not give the gift of comfort with a lift chair? Whether it's for your own mom, a grandmother, or a new mom, a lift chair can provide numerous benefits. Keep reading to find out how a lift chair can be the ideal present for any mother at any stage of life.
Help New Moms Get More Sleep
New moms often struggle to get adequate sleep, especially during the first few weeks after giving birth. A lift chair can be a game-changer for them as it provides extra support and a comfortable place to sleep. For those who have had a Cesarean Section, lift chairs can aid in the recovery process, and for those experiencing sleepless nights, a lift chair can provide some much-needed rest.
Provide Support During Pregnancy and While Nursing
Lift chairs offer numerous positions and features that can provide much-needed stability and support for expectant and nursing mothers. With the ability to easily and safely get in and out of the chair, a lift chair can help pregnant women find a comfortable position to rest and relax. It can also be beneficial for nursing mothers, offering a comfortable place for feeding sessions throughout the day and night.
Pain Relief and Safety
A lift chair can be a perfect solution for older moms seeking a comfortable and safe seating option at home. Whether they have a limited range of mobility or suffer from joint pain, lift chairs can provide pain relief and help maintain their independence. By reducing the risk of injury, a lift chair can offer peace of mind to both moms and their families. Discover how a lift chair can improve the quality of life for older moms today.
Different Style Options
There are a variety of different styles of lift chairs available! Many lift chairs are available in a number of different fabrics, colors, and styles to fit every room. With all of the options available, you will be able to gift the perfect lift chair to your mom this Mother's Day!
At Merrick Surgical Supplies & Home Care, we offer lift chairs in a variety of styles, fabrics, and features with the most advanced technology. Check out our catalog to see our available options.
We know that gift ideas can be tricky, so we have provided you with the best idea of them all! A lift chair can help mothers of all ages by providing health benefits, comfort, and style in the home. If you have any questions about our lift chair options, please reach out to our team, we are here to help!