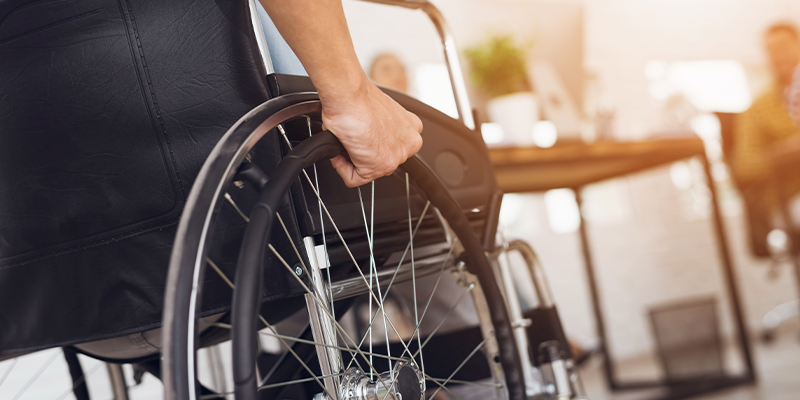 You use your mobility equipment regularly, so why not put some personality on it? Adding a few details here and there will not only make it look more appealing but can add extra functionality and convenience. There are many ways to go about customizing your equipment, so we'll outline some fun and affordable ways to do so below.
Add Stickers and Decal
Adding a bumper sticker or vinyl decal to your mobility device is a simple and inexpensive way to showcase your style. Whether you choose a witty phrase, inspiring quote or logo representing your favorite sports team, this is a great way to personalize your wheelchair or scooter. If you're more into general stickers, there are millions of options out there that you can find at most retail stores.
Flags, Wings and More
From national flags to fairy wings and everything in between – adding this sort of decoration can spice up your ride. A national flag can help you represent your home country, or you could easily purchase fairy wings at your nearest retailer and attach them to the back of your scooter or wheelchair. A variety of safety flags is available too and they not only add that extra personalization but increase visibility as well.
Add a Storage Basket or Bag
For a touch of added convenience, a storage basket or bag is the perfect solution! Many storage baskets for wheelchairs and scooters come in plain black, but you could easily get creative and paint it in vibrant colors or patterns, depending on the look you're going for. Hanging storage bags are another option for your mobility scooter and can hold tons of necessary items like snacks, the book you're currently reading, a portable oxygen tank and more!
For walkers, a simple solution is an organizer attachment. In addition to the standard black and navy colors, these organizers come in floral, abstract and sports team color varieties. They provide a convenient space for you to store your essentials like your phone, tablet, groceries, water bottle and more.
LED Accent Lights
If you're looking to make a statement, LED accents can light up your life! There are many options to choose from and you can attach them under or around your wheelchair, walker or scooter. These come in many options, including blue, green, purple, red, yellow, white and more! Some include remote controls and are weather-resistant. Some kits can even have multiple settings like solid color, pulsing color, fade or flashing colors.
Put on Tennis Balls
Tennis balls create extra stability and traction when walking around. The standard rubber tips that are on the bottom of walkers can be too slippery, so this provides an affordable solution. They are available for purchase in various locations, but you can also DIY them if you're a crafter. Tennis balls can come in various color options as well, such as pink, purple, orange, blue and green. You can even paint or decorate them yourself to add a little extra pizzazz to your personalization.
Many manufacturers have different patterns and colors available for walkers, wheelchairs and scooters right off the bat! If you're looking for the right mobility device to suit your lifestyle and needs, give us a call today at 516-378-0119 or visit our website for more information.