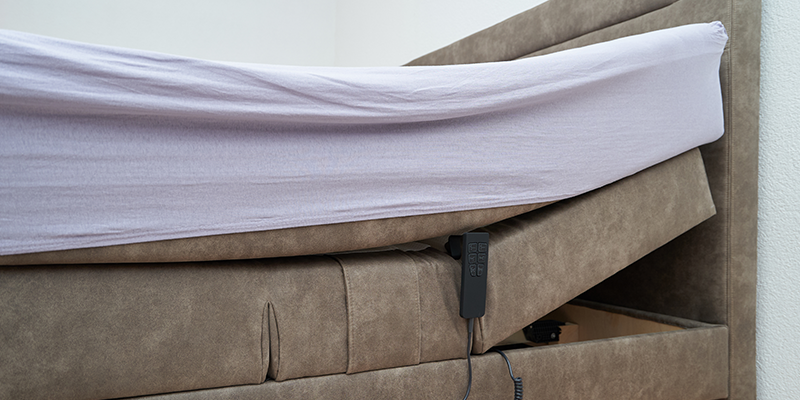 We spend approximately one-third of our lives sleeping. That is why it is so important to ensure that we are getting the best night's rest possible. As we age, it becomes increasingly important that we have a bed that is comfortable and assists us with getting in and out, as well as adjusting to our bodies and health needs. When you hear of adjustable beds, you may think of the unattractive hospital-style beds, but times are changing and there are now modern adjustable beds for you! Continue reading to find out the benefits of an adjustable bed.
Reduces Swelling
One of the most beneficial reasons of using an adjustable bed is that they reduce swelling. For those with fluid retention in the body, it is important to elevate. Without elevation, swelling can cause serious health conditions. With an adjustable bed, patients can sleep with their legs elevated above the level of their heart.
Improves Blood Circulation
If you have a heart condition, sleeping on a flat mattress can make it worse. The heart must maintain regular circulation of oxygen-rich blood which requires more work when lying down. Traditional mattresses lack proper support, which increases the workload for your heart. With an adjustable bed, circulation is made easier, and the heart can do its job more efficiently.
Increases Accessibility
For individuals with limited mobility or for people that must be in bed for extended periods of time, an adjustable bed is extremely beneficial to them. An adjustable bed allows you to sit up to eat, write, and do other daily activities that would be difficult in a flat bed. The most important thing is that it gives the user proper back and neck support throughout the day, allowing them to feel more comfortable. And adjustable beds can also aid in helping one get in and out of bed by raising them to a more seated position before standing.
Reduces Pain in Joints
If you are one of the people that deal with arthritic pain in your joints, an adjustable bed may be a great solution to reduce your pain. These beds allow elevation of the legs and take pressure off of your joints. With so much inflammation and tenderness during daily tasks, it is great to have a solution to relieve all that stress. As stated above, these beds can be moved into many positions, aiding in getting in and out of bed and reducing pressure on your joints.
Here at Merrick Surgical, we carry a line of Med-Mizer and Flexabed adjustable hospital beds. Each bed has different features to help you find the best bed for your lifestyle. If you have any questions about what bed would be best for you, contact us today!