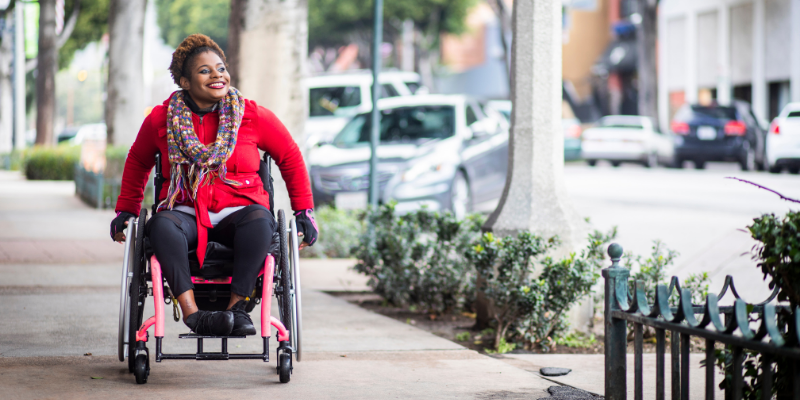 Summer is coming which means it's time to get outside and enjoy the beautiful weather. If you or a loved one have limited mobility and aren't sure how to take advantage of the warmer days, we've got you covered. This blog will provide you with eight great outdoor ideas for you and your family to enjoy this summer.
1. Gardening
Whether you already have a garden or have a desire to start one, this is a great idea for someone who wants to pick up an extra hobby. You can keep it low maintenance by just choosing a few of your favorite vegetables to plant, or you can make it more extensive if it's something you'll spend a lot of time doing.
2. Assisted Walks
The best part about going on walks is that you can bring your mobility device with you the whole way. If you use a cane or walker, find a mobility-friendly area where you can walk and enjoy the outdoors. If walking around is too much for you, even using a wheelchair and getting some fresh air would be beneficial.
3. Bird Watching
Not only does birdwatching encourage you to go outdoors, but it's a great way to reduce stress and anxiety. Not only can it be done anywhere, but it's great for any level of mobility and is a great way to promote some physical activity in seniors.
4. Swimming Pool
Swimming is one of the best exercises for seniors to take part in because it's gentle on the joints while still improving muscle strength and tone. Plus, swimming can benefit your heart health by improving your endurance. It's a great summer activity that keeps you active while still cooling you off.
5. Picnic in the Park
Grab your favorite picnic foods, a blanket or some lawn chairs and your family and friends to set up a picnic. This can take place at a park or anywhere outdoors with a nice view. This is a fun way to stay social while getting outdoors.
6. Fishing
Fishing is a fun, stress-relieving activity to do on your own but it's also a great way to socialize. Invite some of your friends, kids, grandkids or other loved ones to spend a relaxing day enjoying the outdoors and fishing.
7. Visit an Outdoor Mall
If you enjoy shopping trips, outdoor malls are a fun way to get fresh air and exercise this summer. Plus, lots of outdoor malls are wheelchair-accessible and make getting around easy for those with limited mobility.
8. Read With a View
Whether you live by a pond, lake, mountain or pretty field, sitting down with a good book is always a stress reliever. Bring a chair and spend a couple of hours escaping into a novel of your choice while enjoying the outdoors.
Take advantage of the beautiful weather coming by trying out some of these fun outdoor activities. Don't let your limited mobility stop you from having a great, relaxing and productive summer! Feel free to contact us if you'd like to learn about the products and services we offer to improve your mobility.