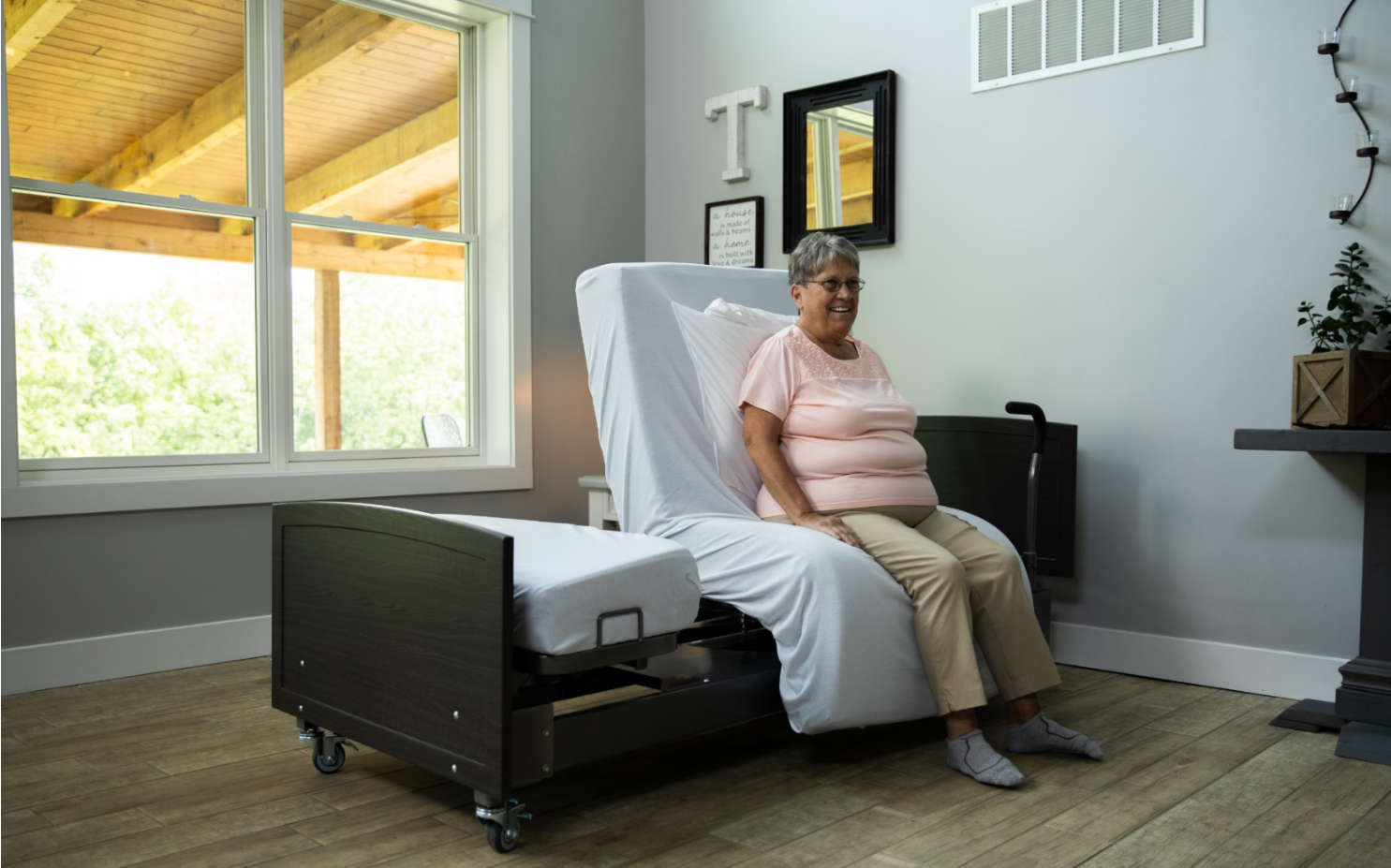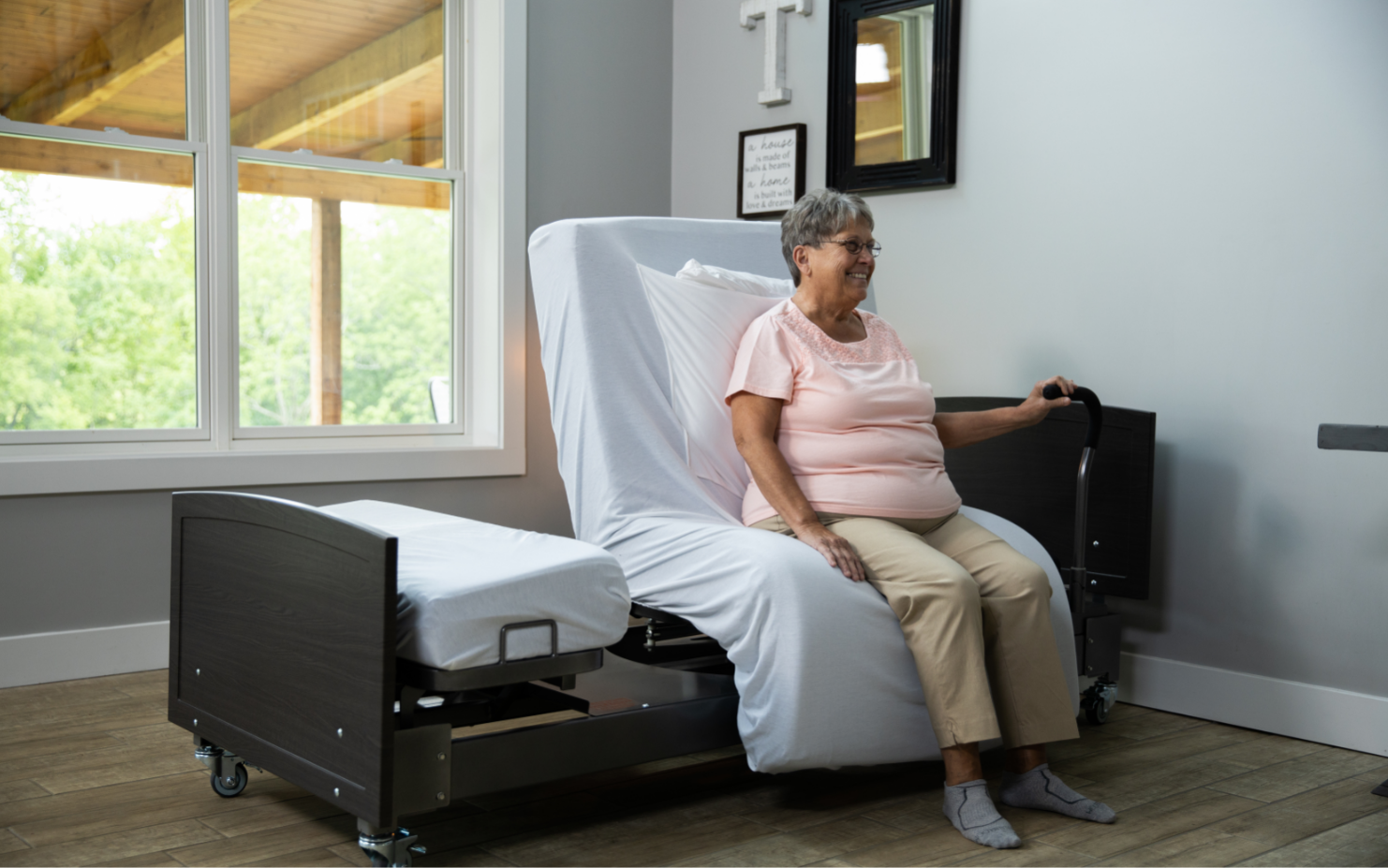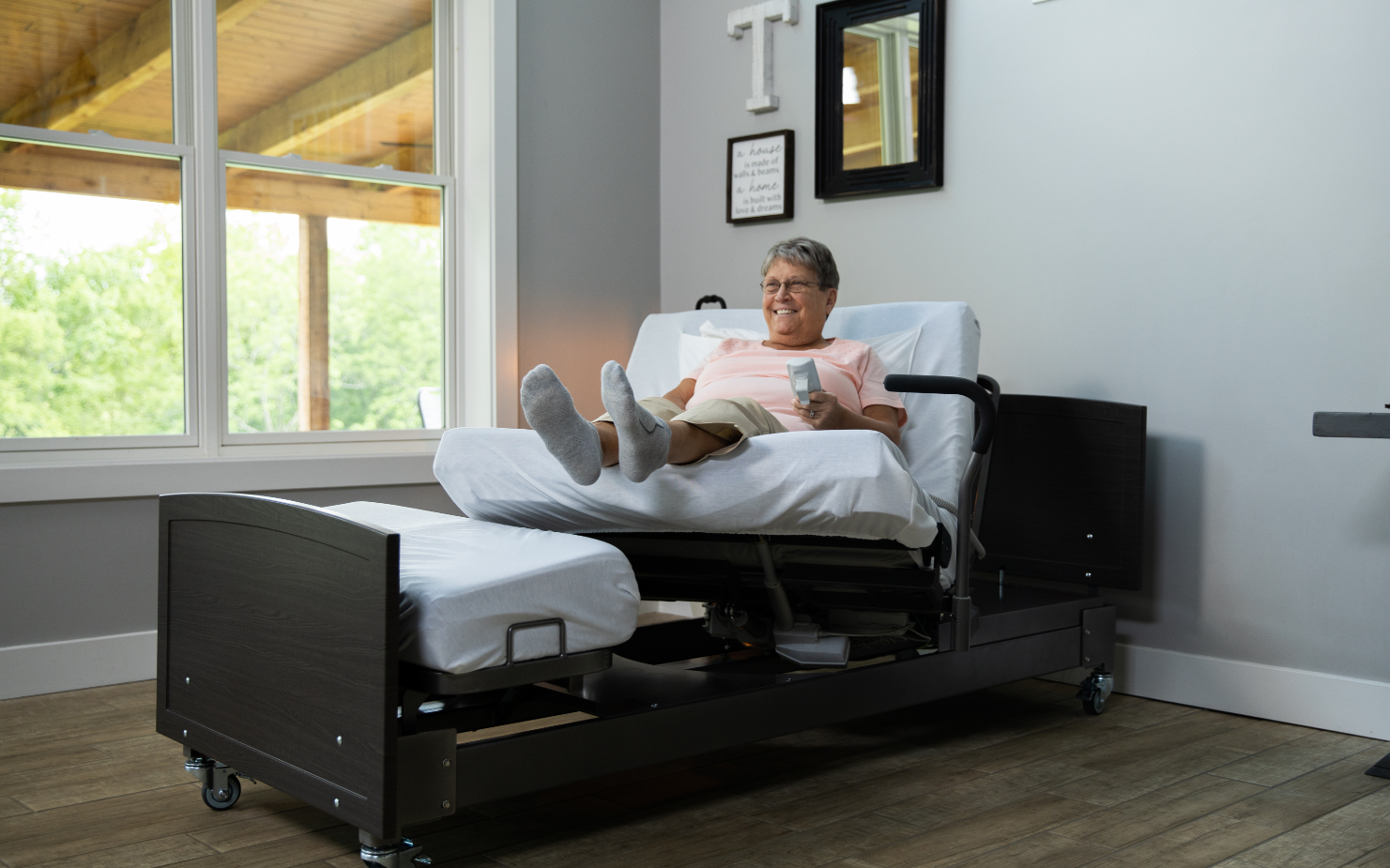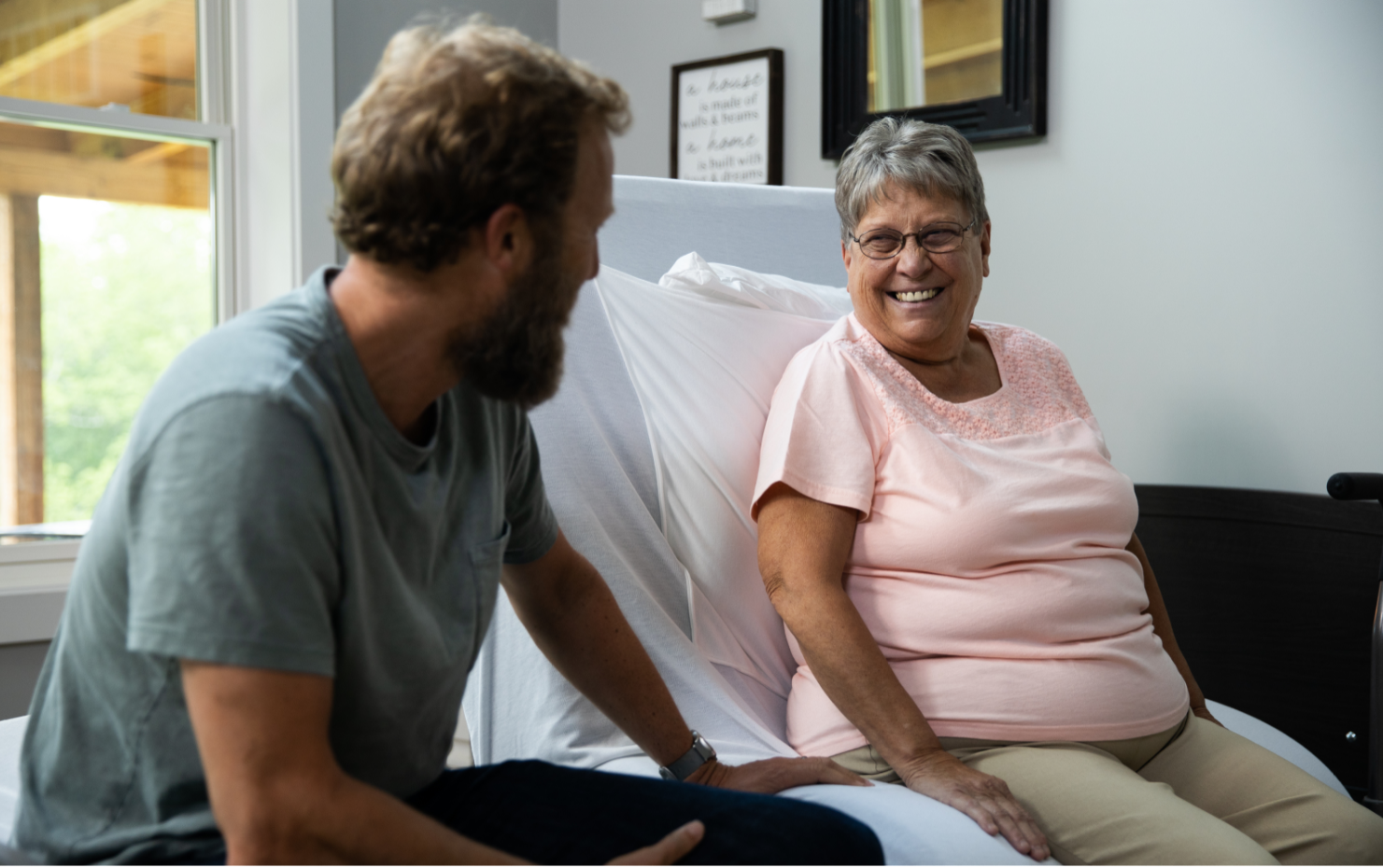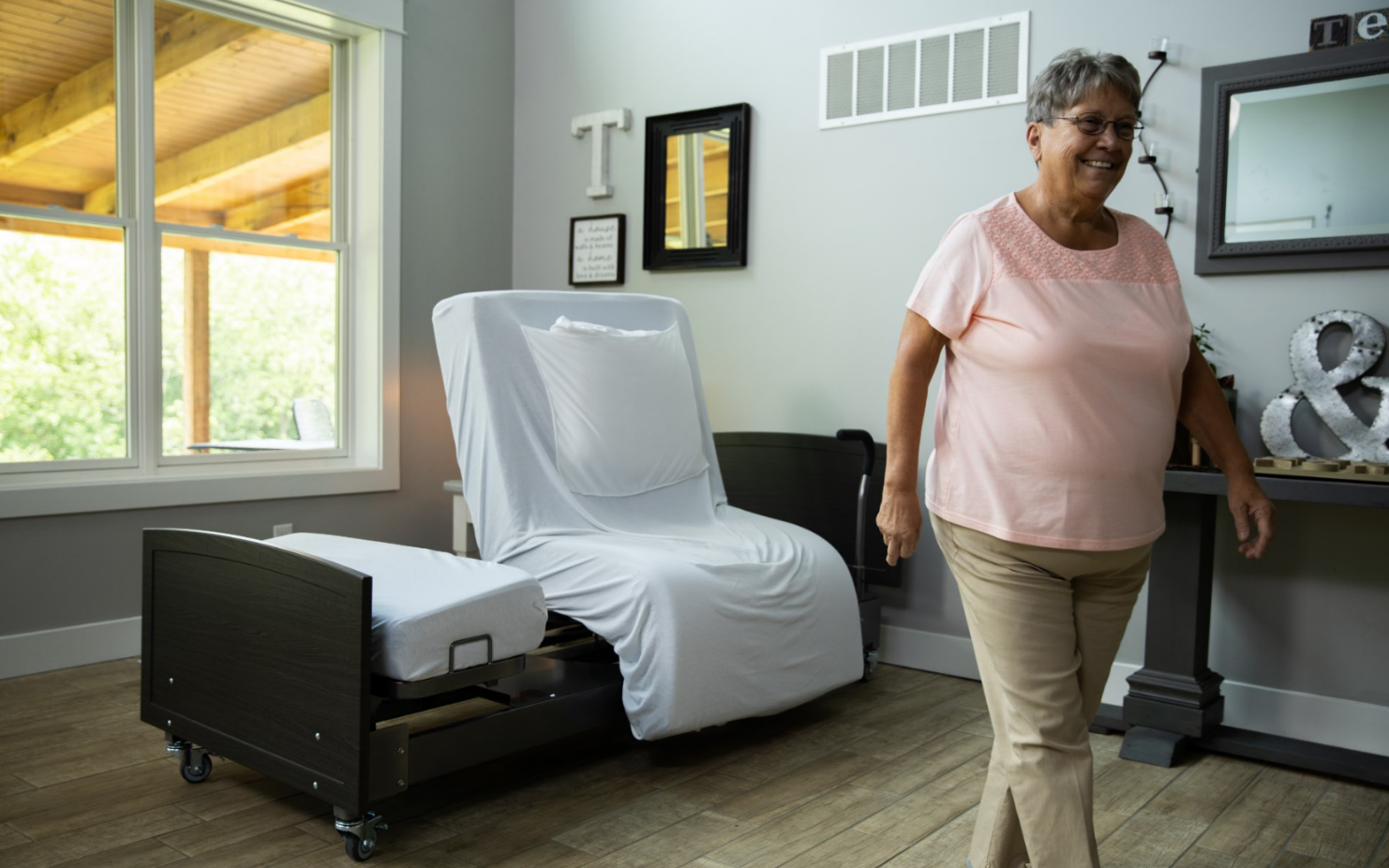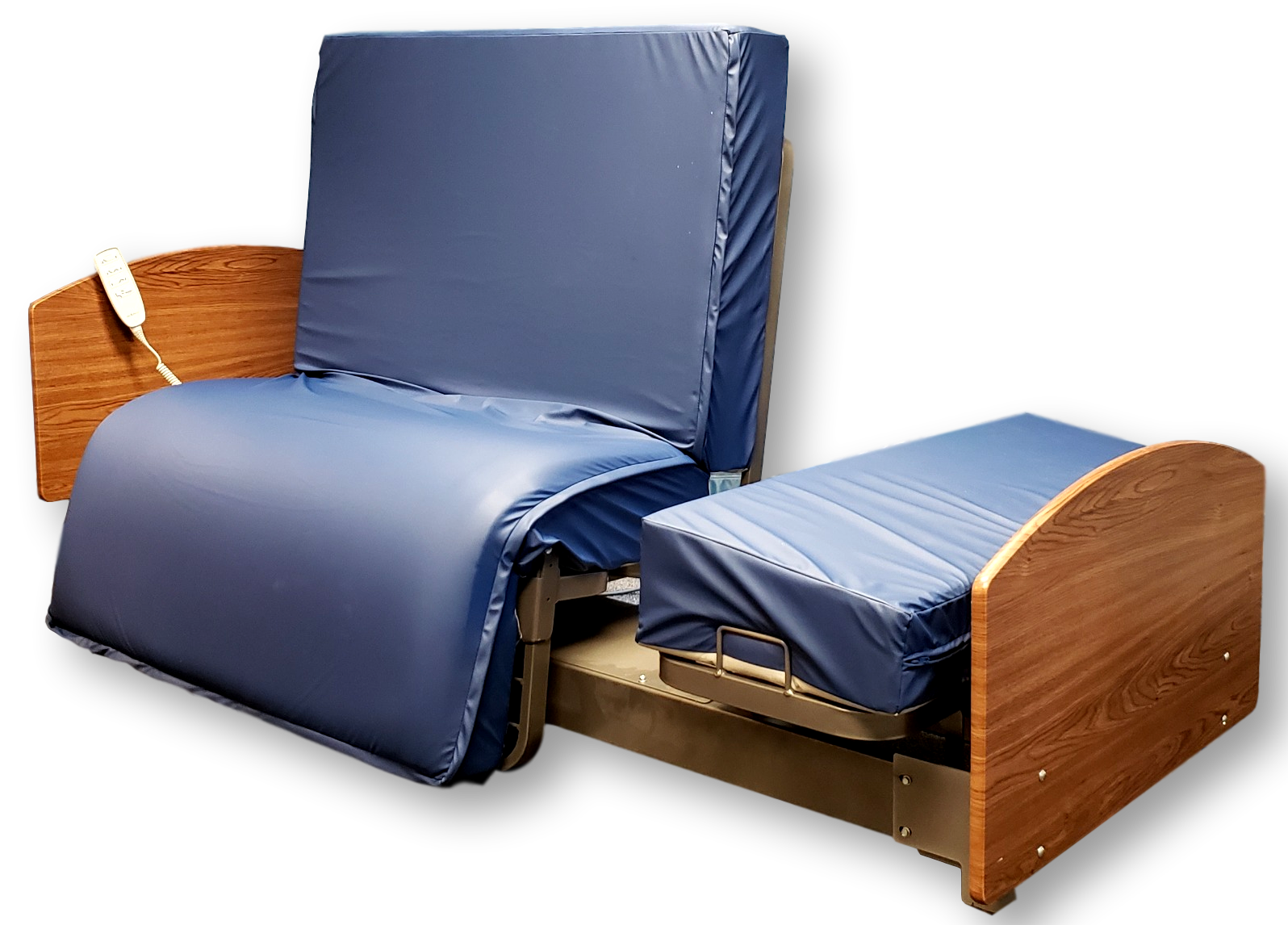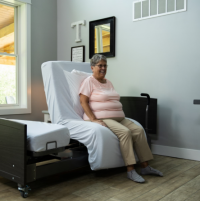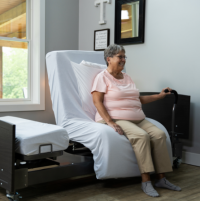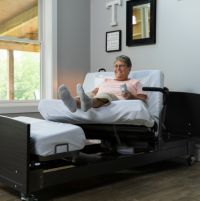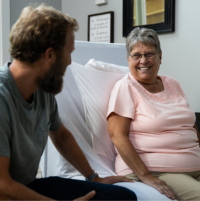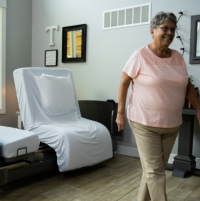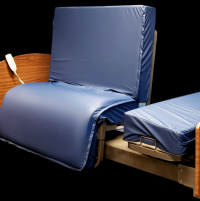 The ActiveCare™ Fixed Height Bed — improve mobility, comfort, independence and safety with the push of ONE button. View more

The ActiveCare™ Fixed Height Bed
Since the inception of the hospital bed, one of the biggest challenges for patients and caregivers is safely getting in and out of bed. Today, Med-Mizer has innovated the ActiveCare™ Bed to solve this challenge.
For anyone looking to remain independent due to a progressive illness or injury, the ActiveCare™ can allow you to safely transfer in and out of bed.
Med-Mizer created three different ActiveCare™ models (Deluxe, Standard, and Fixed Height) to ensure our customers have the option to equip their ActiveCare™ with desired features and functionality. Med-Mizer's Fixed Height version is the most cost-effective solution for individuals who have difficulty placing their legs in and out of bed but have enough strength and mobility to enter/exit any standard chair (love seat, recliner, dining chair).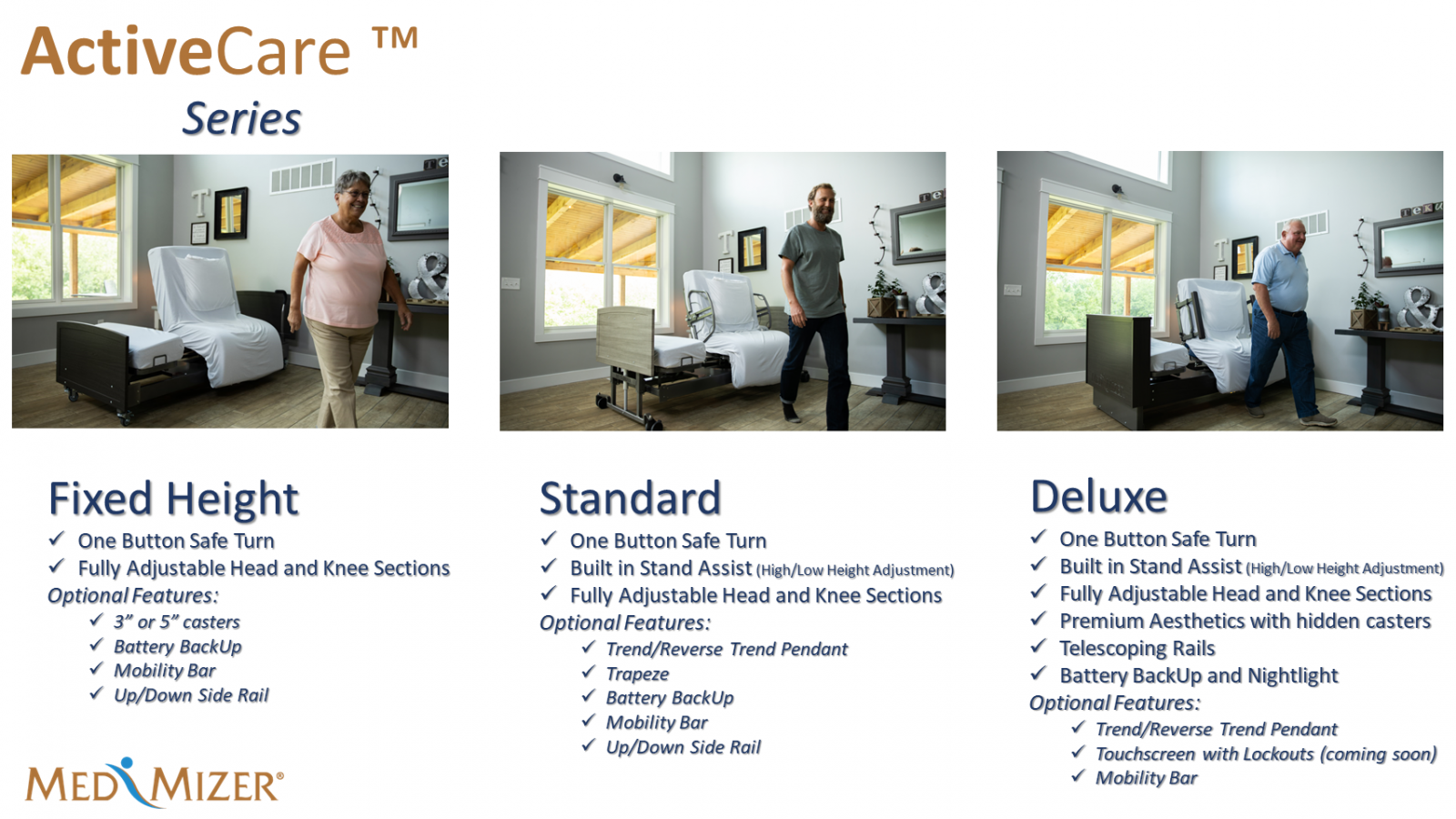 Over a decade ago, Med-Mizer launched the Pivot Rehab Bed Platform which innovated the way individuals were able to safely enter and exit the bed. The ActiveCare™ was built upon this concept with enhanced technology and a decade of customer feedback. With the exclusive OneButtonSafeTurn feature the bed allows an individual to position from being fully seated in a chair to a lying down sleeping position and conversely from a lying down sleeping position returning into a full seated position. If an end-user is struggling to independently get their legs in and out of the bed, the ActiveCare™ is a great solution.
The ActiveCare™ is fully adjustable and can be used like a normal bed where an individual can raise their head and knee sections for added comfort. As an added bonus, it also has a mobility bar option to help assist an individual with getting in and out of bed even easier (shown in the image below).
The ActiveCare™ solution allows for dignified care and comfort from wherever you may call home (your own residence, facility, or hospital).
Specifications
| | |
| --- | --- |
| Deck Height (low position) | 12.5″ |
| Deck Height (high position) | 15.5″ or 18.5″ (caster options) |
| Sleeping Surfaces | 36″ or 42″W x 80″L |
| Maximum Safe Working Load | 600 lbs. |
| Endboard Options | Obsidian Oak, Gray Oak, Cherry |
Enhance independence and mobility with automated OneButtonSafeTurn to help get you safely get in and out of bed
Create comfort with unlimited positioning options and full chair seating
Low height of around 19″ (standard height of wheelchair) and has ability to have casters added (3″ and 5″)
This helps to raise the bed height to allow the end user an appropriate height to stand up and sit down
42″ comfort width option offers additional space and room to reposition
Reduces caregiver injuries and increases efficiency (reduction in transfers, reduced time in repositioning, etc.)
Ideal for home care, rehabilitation, long-term care, hospice, assisted living, and hospitals