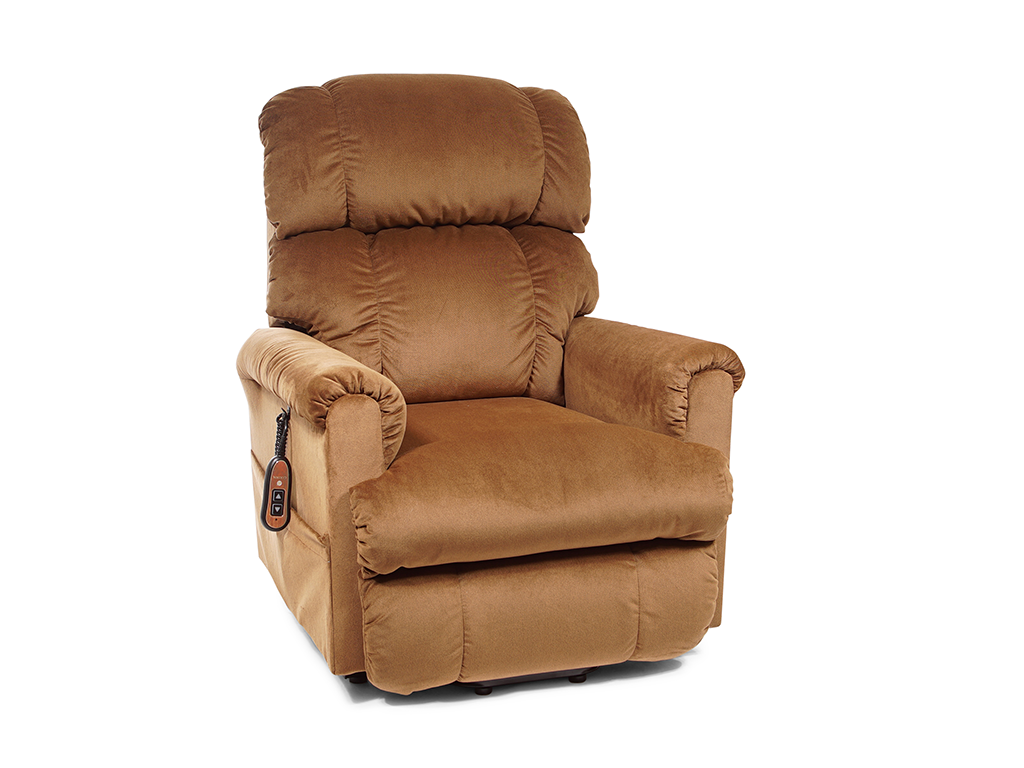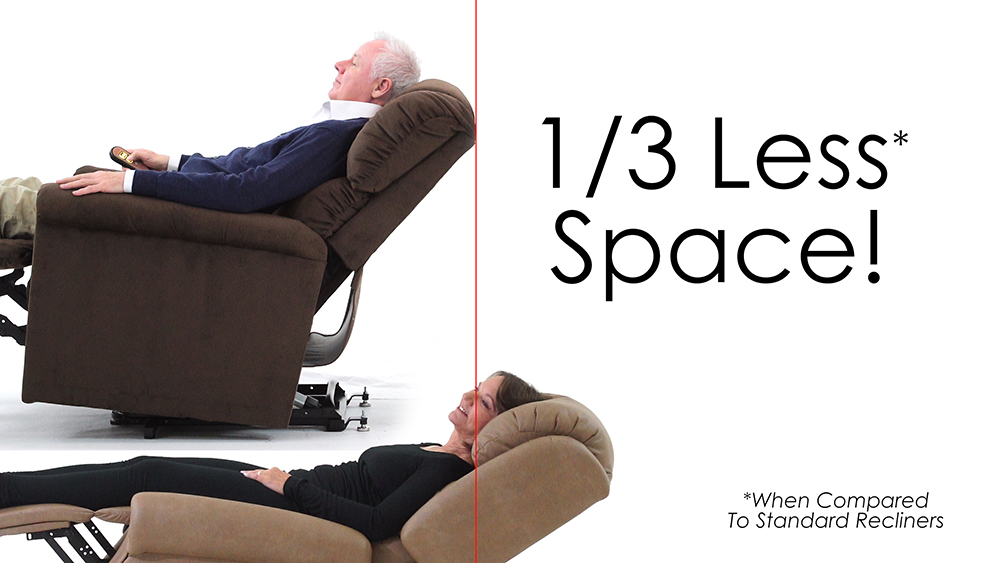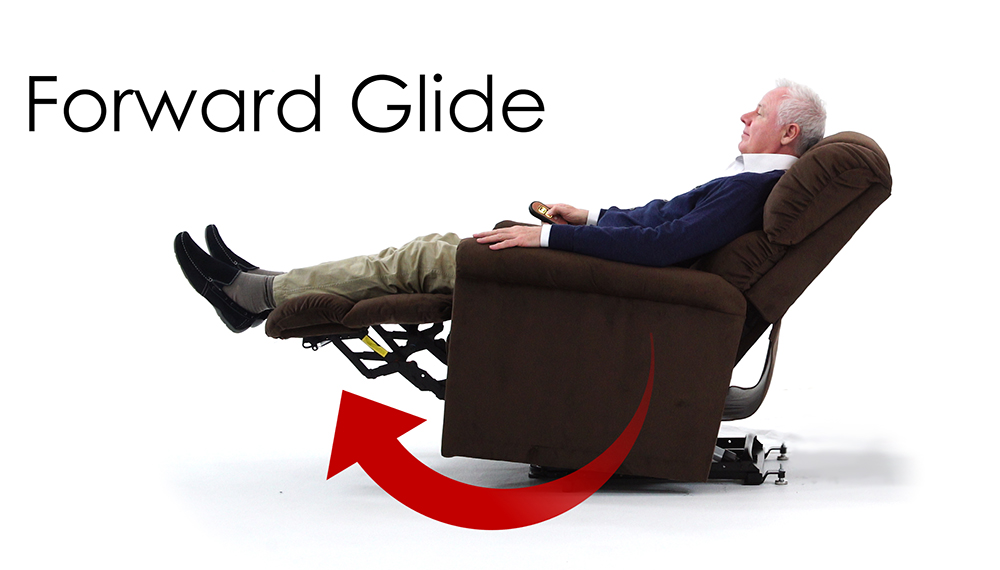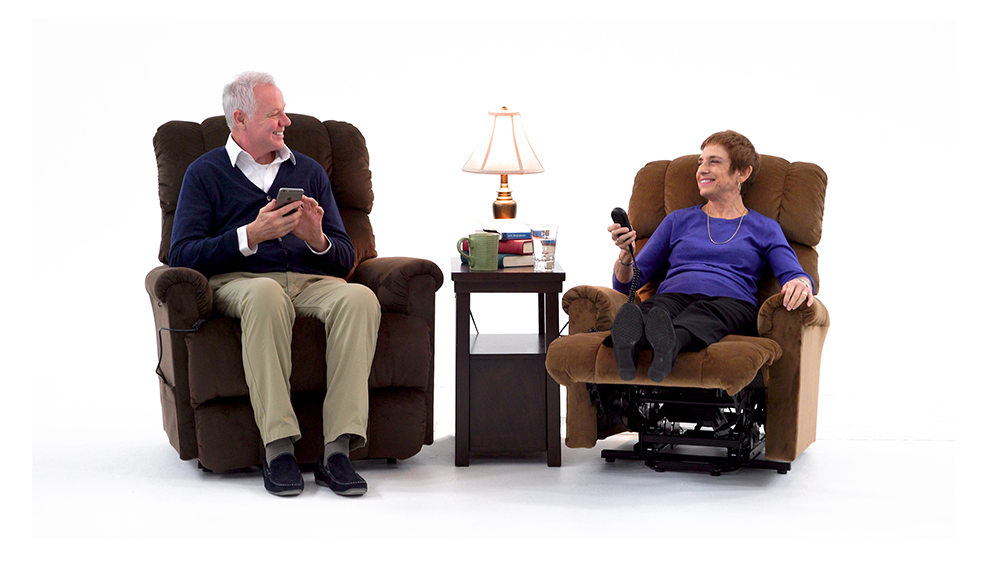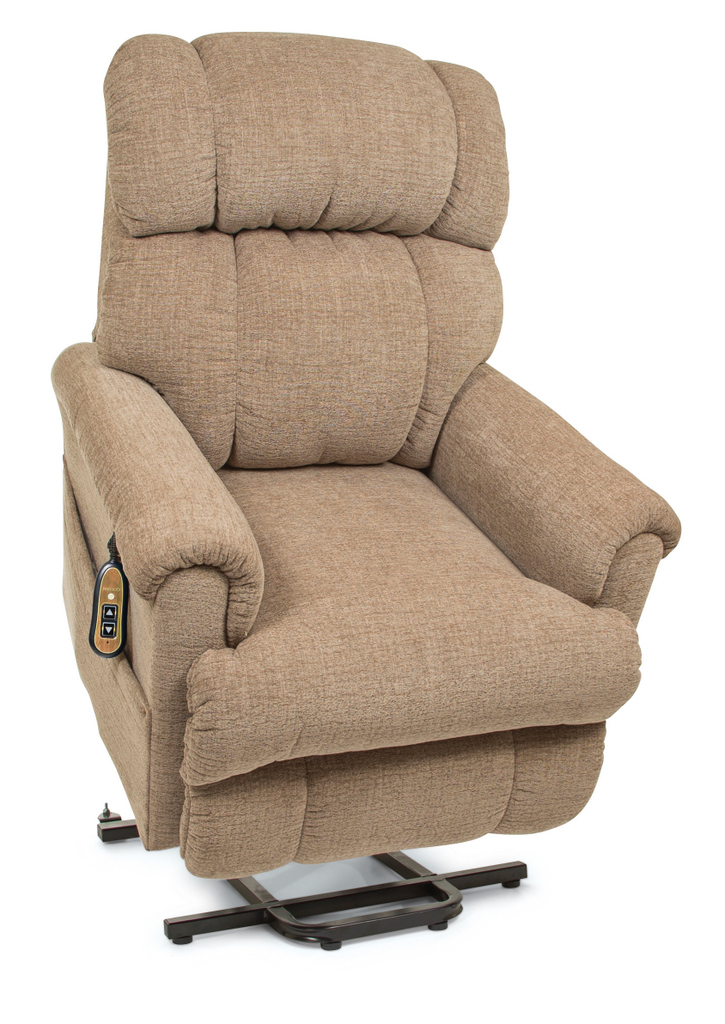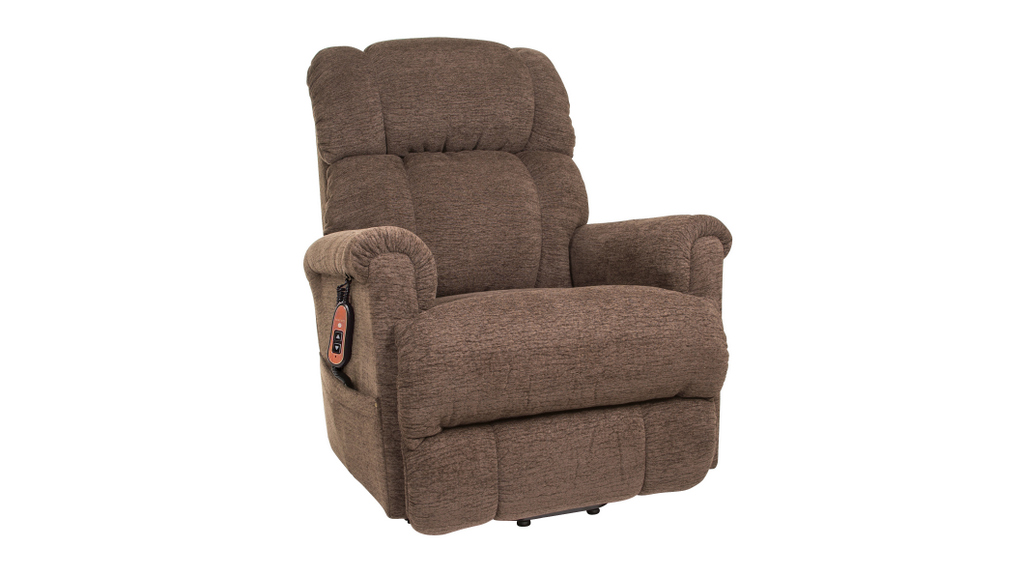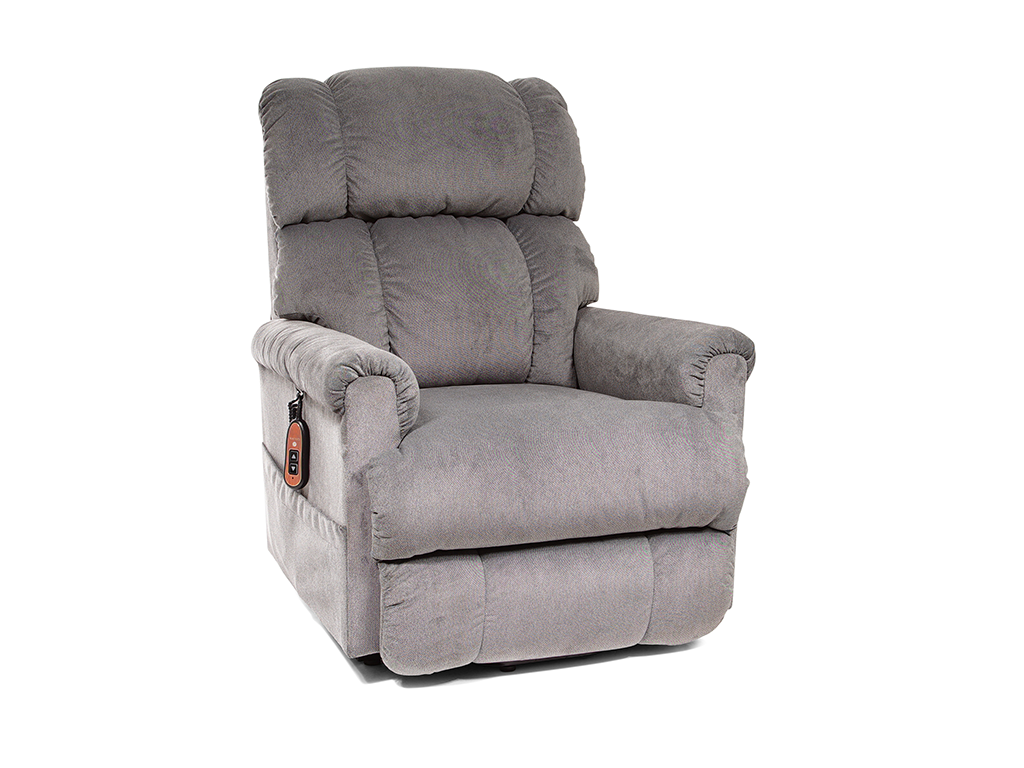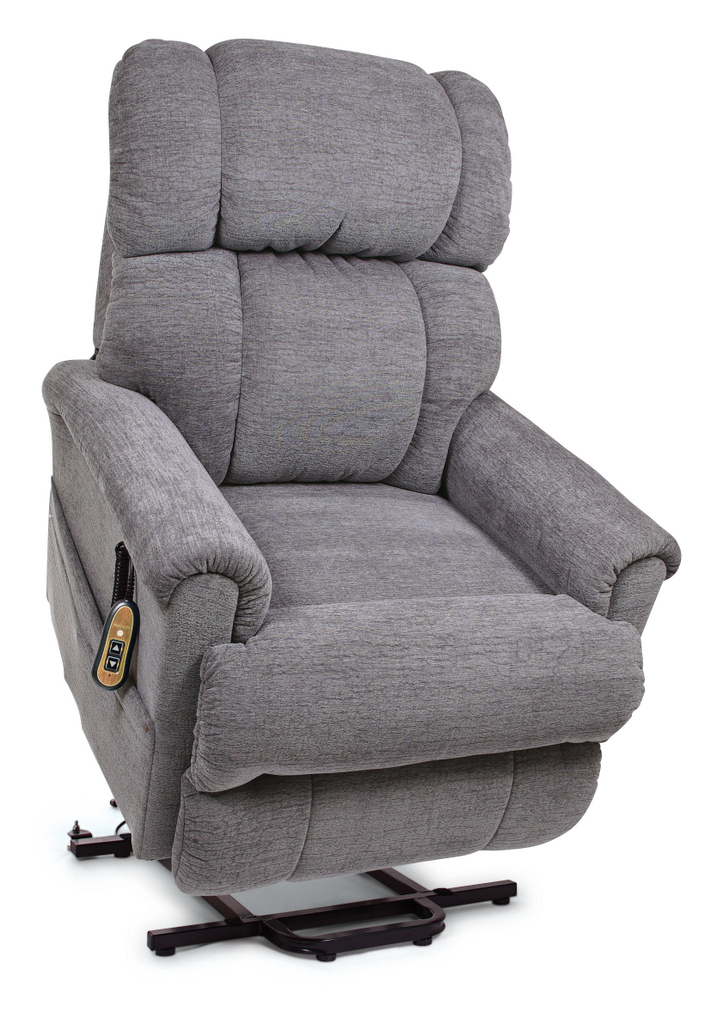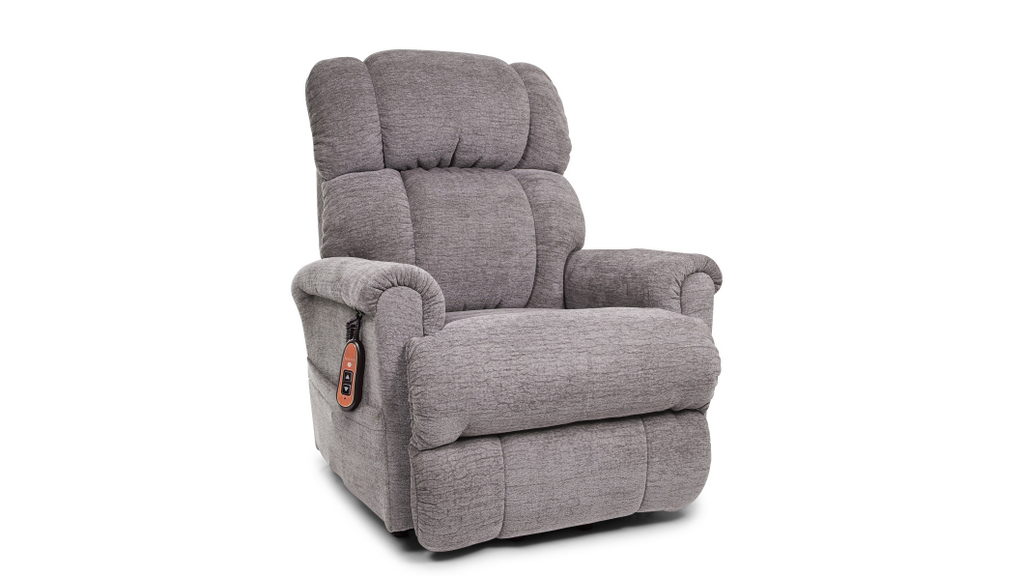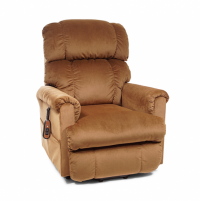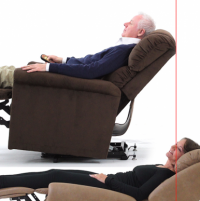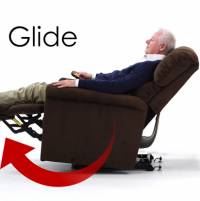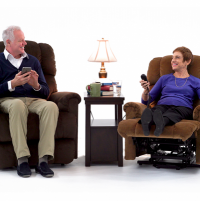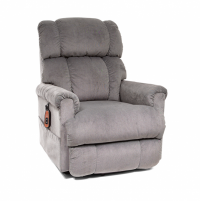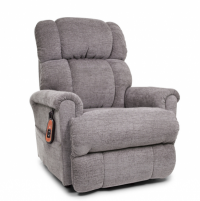 Are you short on space, but searching for extreme comfort? Look no further than our sizing collection of space saving power lift recliners. Read on for more info on this great lift chair! View more
MODELS: PR931S (Small), PR931M (Medium), PR931L (Large)
Are you short on space, but searching for extreme comfort? Look no further than the sizing collection of space saving power lift recliners. With a seamed back and forward-gliding recline motion, this design is offered in a three sizes - small, medium and large. It requires only 4", 5", and 6" inches from any wall depending on the size you select. The Golden Space Saver will fit you perfectly in almost any sized room!
Features
Golden Craftsmanship
Added Comfort and Safety
Handcrafted in Golden's Facility Using Decades of Motion Furniture Experience
Designed to Perform Year After Year Using Advanced Technology Backed by Best Warranty
Smooth, Quiet Lifting System Offers Secure Lift for Best Performance
Easy to Access Battery Backup
Patented Smart Tek Diagnostic System
Fits Customers From 5'11" to 6'2″
Max Weight: 350 LBS
Lifetime Warranty Available
Fabrics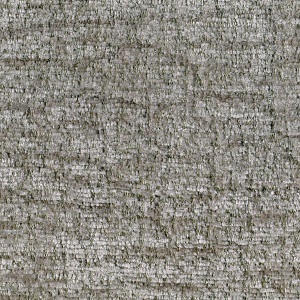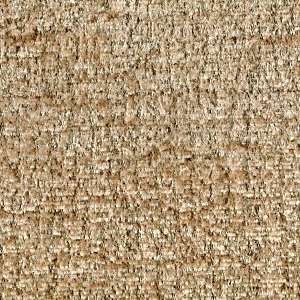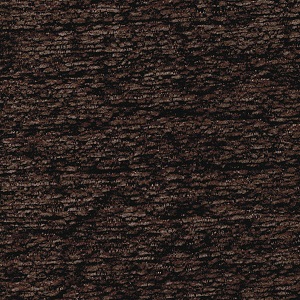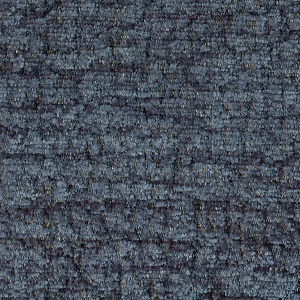 Standard options available for Quick Ship.
*Upcharge applies.
| | |
| --- | --- |
| PR931S - Weight Capacity | 350 lbs. |
| PR931S - Size | Small |
| PR931S - Back Type | Seam |
| PR931S - Overall Width | 30.5 in. |
| PR931S - Overall Height | 39.5 in. |
| PR931S - Width Between Arms | 17 in. |
| PR931S - Floor to Top of Seat | 18 in. |
| PR931S - Seat Depth | 20 in. |
| PR931S - Seat to Top of Back | 26.5 in. |
| PR931S - Distance Required from Wall Reclined | 4 in. |
| PR931S - User Height (suggested) | 5'0" - 5'3" |
| PR931M - Weight Capacity | 350 lbs. |
| PR931M - Size | Medium |
| PR931M - Back Type | Seam |
| PR931M - Overall Width | 32.5 in. |
| PR931M - Overall Height | 41.5 in. |
| PR931M - Width Between Arms | 20 in. |
| PR931M - Floor to Top of Seat | 19 in. |
| PR931M - Seat Depth | 21 in. |
| PR931M - Seat to Top of Back | 28.5 in. |
| PR931M - Distance Required from Wall Reclined | 5 in. |
| PR931M - User Height (suggested) | 5'4" - 5-10" |
| PR931L - Weight Capacity | 350 lbs. |
| PR931L - Size | Large |
| PR931L - Back Type | Seam |
| PR931L - Overall Width | 35 in. |
| PR931L - Overall Height | 43.5 in. |
| PR931L - Width Between Arms | 22.5 in. |
| PR931L - Floor to Top of Seat | 20 in. |
| PR931L - Seat Depth | 22.5 in. |
| PR931L - Seat to Top of Back | 30.5 in. |
| PR931L - Distance Required from Wall Reclined | 6 in. |
| PR931L - User Height (suggested) | 5'11" - 6'2" |
Golden Craftsmanship
Added Comfort and Safety
Handcrafted in Golden's Facility Using Decades of Motion Furniture Experience
Designed to Perform Year After Year Using Advanced Technology Backed by Best Warranty
Smooth, Quiet Lifting System Offers Secure Lift for Best Performance
Easy to Access Battery Backup
Patented Smart Tek Diagnostic System
Fits Customers From 5'11" to 6'2″
Max Weight: 350 LBS
Lifetime Warranty Available
Customers Who Viewed This Item Also Viewed